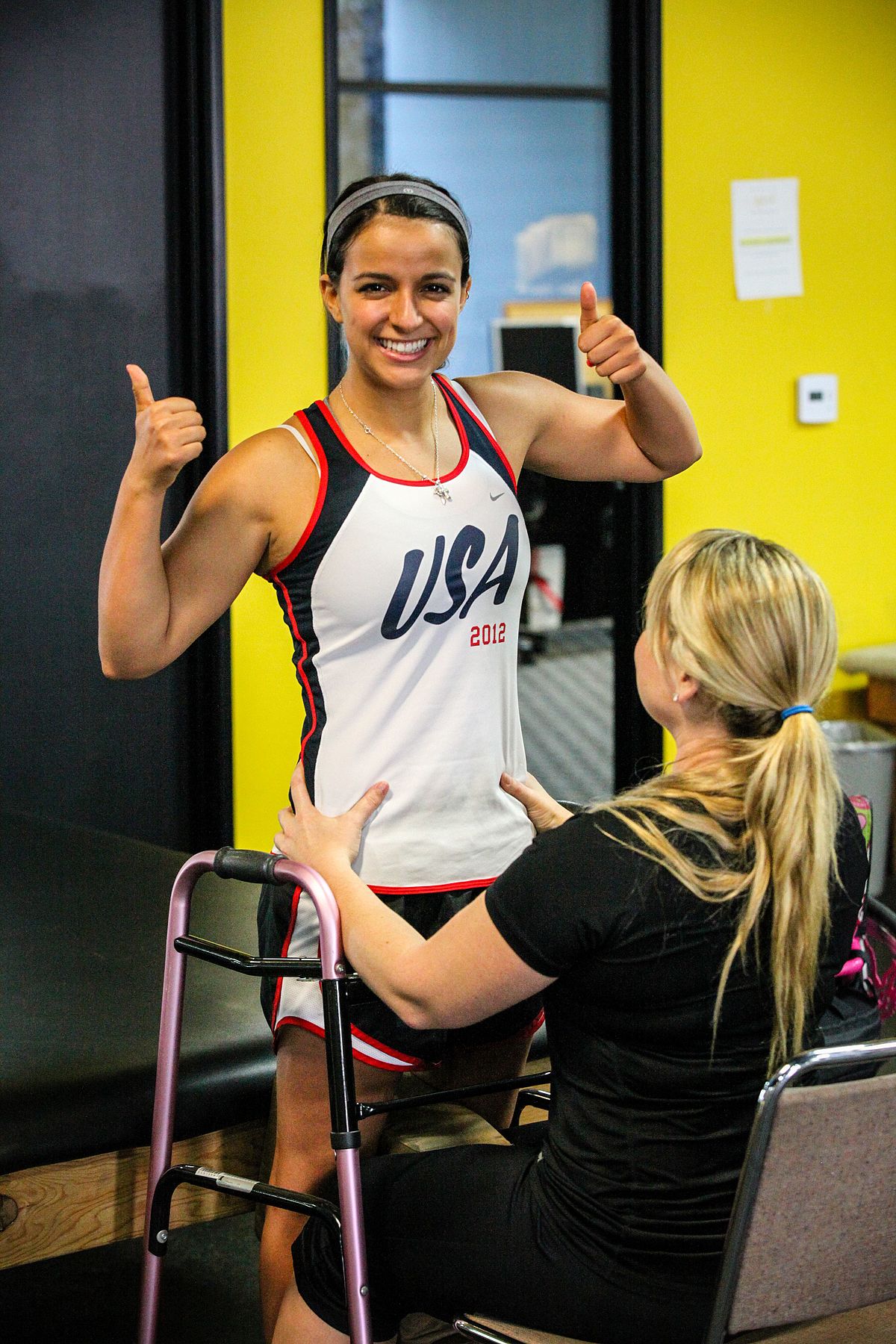 Victoria Arlen
Victoria Arlen's life drastically changed in 2006 at the tender age of eleven when she became stricken with two rare conditions known as Transverse Myelitis and Acute Disseminated Encephalomyelitis. This was a very rare health scenario and Victoria quickly lost the ability to speak, eat, walk and move. She slipped into a vegetative state in which doctors had written her off as a lost cause. There was little hope of survival and recovery was unlikely. Victoria, however was not ready to give up. In 2010 after almost four years she awoke and began the nearly impossible fight back to life. She went on to exceedingly defy the odds and not only recovered but has since become an accomplished motivational speaker, actress, model and swimmer. Her swimming resume includes three silvers and a gold medal from the London 2012 Paralympic Games as well as multiple world, American and Pan American Records.
At just twenty years old Victoria has become world famous not only for her story and accomplishments but for her message "Face It, Embrace It, Defy It, Conquer It" and "Rock Your Disability." Victoria is daughter to Project Walk Boston owners Larry and Jacqueline Arlen. She is an ambassador for Project Walk and all they do for those suffering with paralysis. Victoria says "I have always been a champion of hope so it is fitting for me to be an ambassador for a place that gives hope to so many." You can find Victoria's famous quotes on the walls at Project Walk Boston.
To learn more about Victoria you can go to her Official Website, Facebook, Twitter & Instagram:
Website: www.victoriaarlen.com
Facebook: www.facebook.com/VictoriaArlenUSA
Twitter: @arlenv1
Instagram: @arlenv1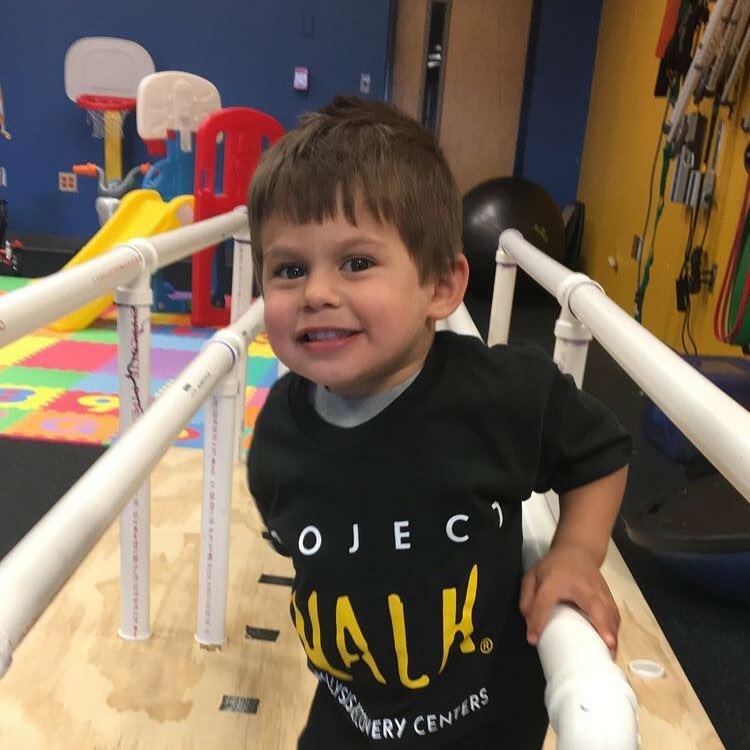 Noah Holt
Nothing could prepare Noah Holt's parents Mitch & Elisa for the morning of October 3, 2014. At 6 months old Noah went from reaching all his milestones early to becoming paralyzed over night. Noah was diagnosed with a rare neurological disorder called Acute Flaccid Myelitis (AFM, a sub-type of Transverse Myelitis). When Noah was initially diagnosed doctors were unable to tell us if Noah would ever walk. Noah's parents took him to an internationally recognized expert in rare neurological disorders, Dr. Benjamin Greenberg. Dr. Greenberg gave the Holt family the hope they had been waiting for; Noah would eventually walk.
However, this would be contingent upon receiving intensive physical therapy. Noah was blessed to receive the intensive physical therapy services he needed through the Northeast Arc Cape Ann Early Intervention program. Unfortunately, he aged out of the program on his 3rd birthday. Elisa knew she needed to find an activity based recovery program for her son because traditional outpatient physical therapy sessions at a hospital were not going to do. Thankfully, the Holts found Project Walk Boston! Noah became apart of the Project Walk Boston family March 2017 and never looked back! Noah is already hitting some of his goals! Project Walk Boston was the Holts family answer to prayer!